Starter Kits

Frozen beverages are booming nationwide and are a great way to increase your profits. Why go frozen?
Better profit margins than sodas or similar drinks

Allows for expanded menu options and more variety

Unique product customers can't make easily on their own

Popular among young and old - Who Doesn't' like a frozen drink?
These are just a few of the ways frozen drinks can help you increase your bottom line. The best part of this is it is super easy for you to get started! All you need is the proper equipment and the right slushie mix. That is where Slushie Spot comes in. Our simple to operate machines and great tasting mixes make your job easy and help you increase your bottom line!
Simplistic yet stylish designs with attention-grabbing LED Display and lights draw customers in

An array of programmable settings to fit your needs

Timers to automate when the machine turns on and off

Easy to clean and maintain

Best tasting mixes we could find
The perfect addition to C-Stores, Restaurants, Summer Camps, Concession Stands, Businesses, Universities, Churches, Theme Parks, Amusement Centers, County Clubs, Skate Parks, and of course your own home bar or " Man Cave / She Shed".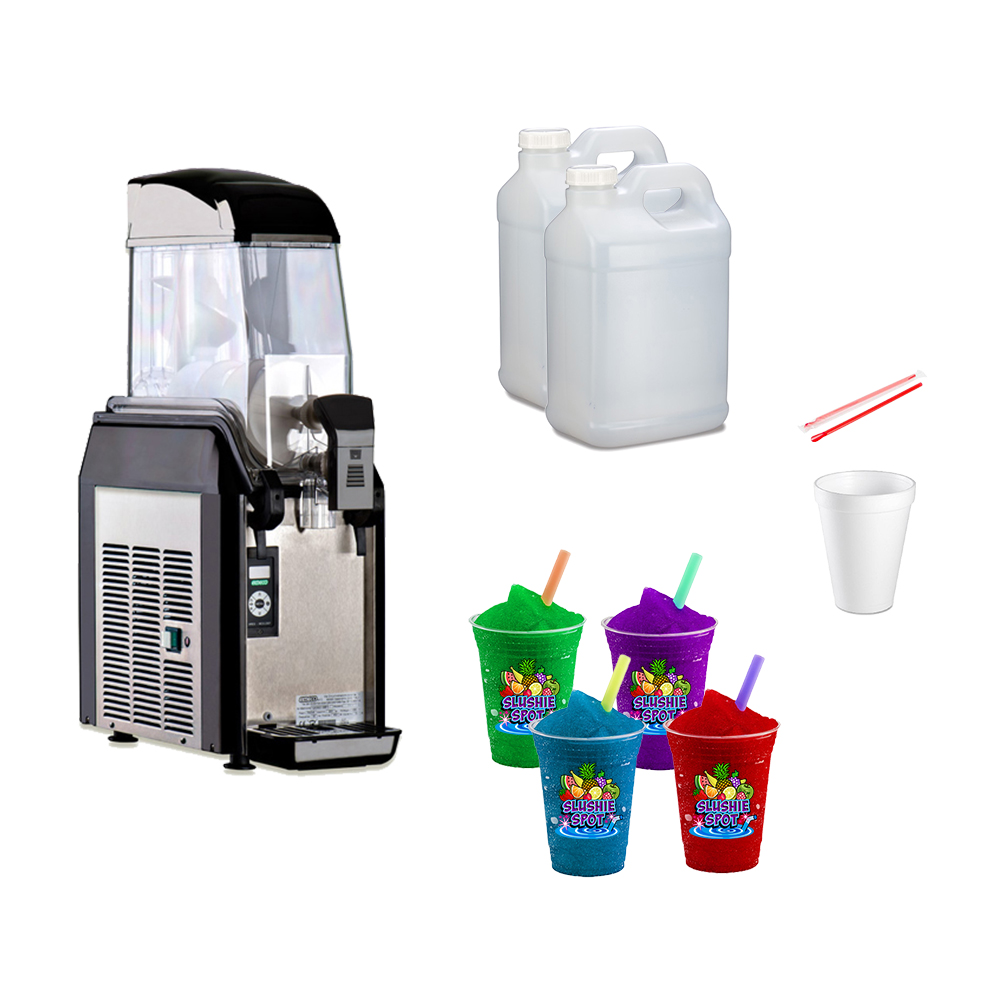 Slushie Spot Starter Kit Mini
Includes:
1 Flavor Elmeco Slushie Machine
4 Cases of Slushie Spot Granita or Juice Mix
Case of Cups and Spoon Straws
2 Mixing Containers
Specs:
Height: 31"
Width: 9.5"
Depth: 22"
Weight: 68 lbs. (Machine Only)
Capacity: 3.2 Gallons
Power: 0,67 HP / 450 W
Volts/Amps: 115 V/60 Hz /15 Amps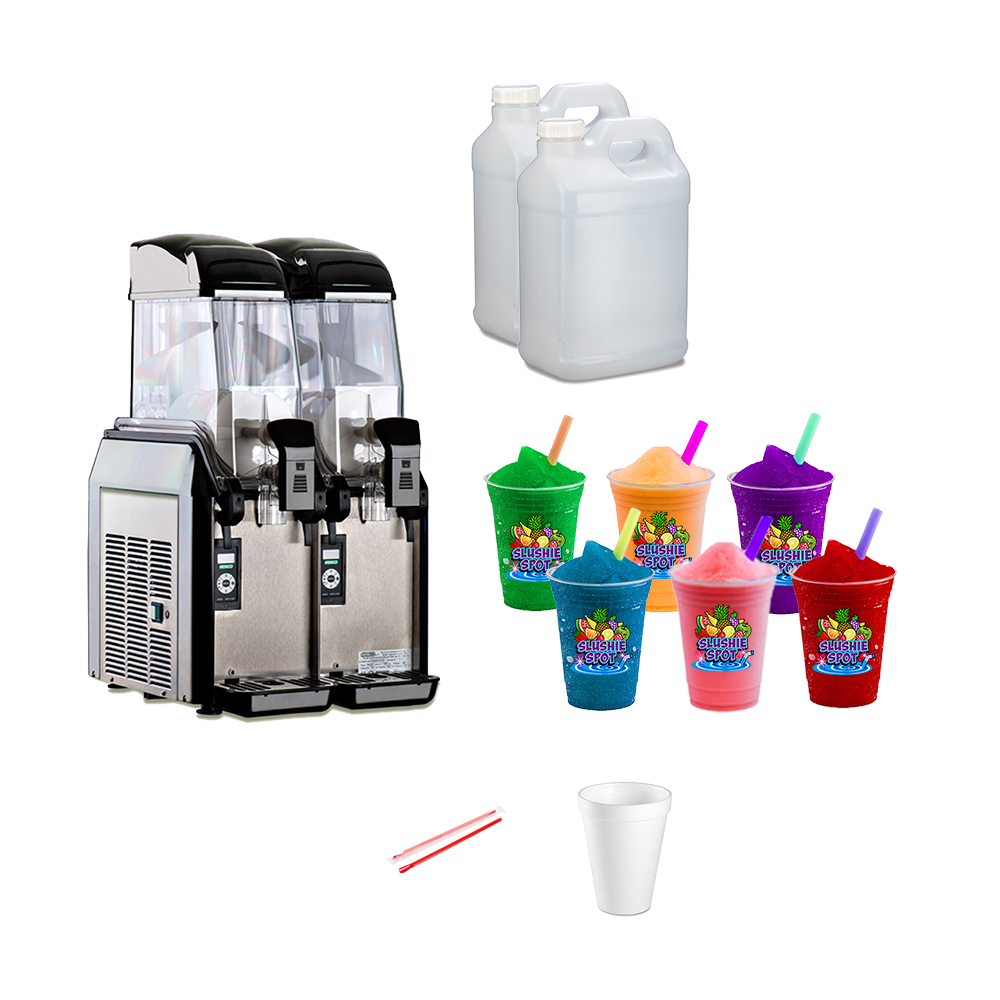 Slushie Spot Starter Kit
Includes:
2 Flavor Elmeco Slushie Machine
6 Cases of Slushie Spot Granita or Juice Mix
Case of Cups and Spoon Straws
2 Mixing Containers
Specs:
Height: 31"
Width: 16"
Depth: 22"
Weight: 114 lbs. (Machine Only)
Capacity: 6.4 Gallons (3.2 / Bowl)
Power: 1.22 HP / 900 W
Volts/Amps: 115 V/60 Hz /15 Amps
Slushie Spot Starter Kit Large
Includes:
3 Flavor Elmeco Slushie Machine
8 Cases of Slushie Spot Granita or Juice Mix
Case of Cups and Spoon Straws
2 Mixing Containers
Specs:
Height: 31"
Width: 24"
Depth: 22"
Weight: 141 lbs. (Machine Only)
Capacity: 9.6 Gallons (3.2 / Bowl)
Power: 1.63 HP / 1,200 W
Volts/Amps: 115 V/60 Hz /15 Amps