Bring 100% Fruit Juice Slushies to Your School
Slushie Spot 100% Fruit Juice Frozen Drinks MAKE THE GRADE!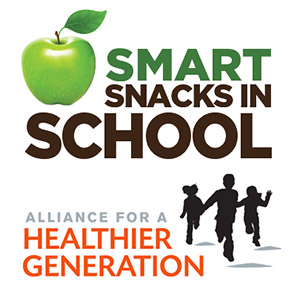 New Federal Food Nutrition Guidelines for schools that went into effect as of July 1, 2014. This is a huge change effecting all schools. The Slushie Spot 100% Juice Slushie mix exceeds these new guidelines and is considered an approved beverage containing no added sugar.The Alliance for a Healthier Generation Smart Snacks have been determined by the USDA, Food and Nutrition Service to be in compliance with the federal requirements for Smart Snacks in Schools. Add Slushie Spot 100% Juice (no sugar added) Frozen Drinks in your school and stay compliant with new guidelines.
We are your #1 School Fundraising Source!
Offer your students a healthy drink alternative that tastes great and is fun to drink. Plus,you also generate additional revenue for your school.
Our Slushie drinks are made from 100% fruit juice with no added sugars.
Slushie Spot is an easy, fun, and healthy way to raise money for your school or organization!
or More Info Call 800-806-8959 or E-mail Us
All 100% juice concentrate mixes are shelf stable at normal room temperatures. These are the perfect treat to add to your school cafeteria, concession stand, or kids party!Whether you are a High School, Middle School or Elementary School, your students will love our slushies and want to come back for more!
Sell 100% fruit juice slushies in to your school for a PROFIT of up to $.96 per serving!
Our research shows that this profit margin exceeds other similar fundraisers, such as
ice cream sales, which means MORE $ for your school!
And don't forget DANCES, FESTIVALS & SPORTING EVENTS … there are so many
opportunities to sell slushies and raise much needed funds for your school!
Our plan is simple. . .
• NO minimums to buy or long-term contracts!
• NO upfront costs! Start making a profit today!
Our machines are simple to use, but we are happy to train volunteers, staff, etc.
SIMPLY THE BEST...
Simple to operate.
Simple to sell.
Simple to see smiling faces!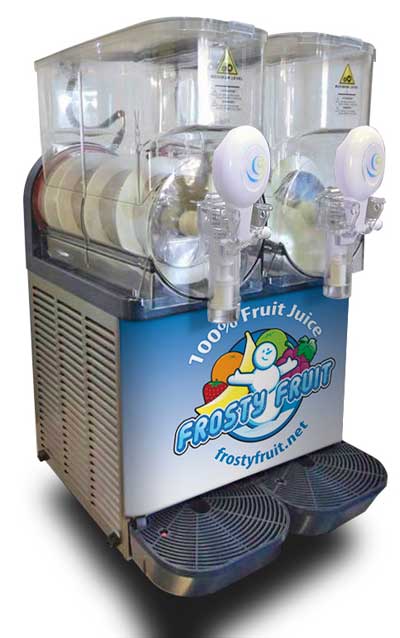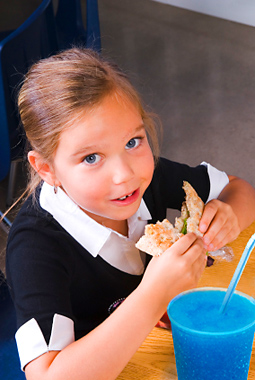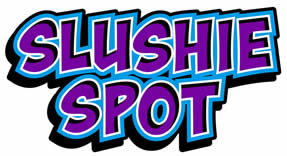 Our product is made with
100% REAL FRUIT JUICE
Slushie Spot exceeds the new USDA guidelines enacted in July 2014 and since our product is 100% fruit juice it can be offered at anytime during the school day. We can help you and your school raise money while at the same time offer a healthier option to your students.
This product is well known as a healthy, nutritional alternative for school cafeterias and offers a strong profit potential too. Our 100% juice mixes naturally contain vitamins and minerals that are essential for growing children. These frozen drink machines are well received by students and administration all thoughout the southeast.
Make sure your children get their daily
serving of 100% fruit juice.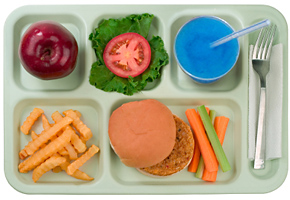 Contact us Today for Cost and Profit Analysis
Learn more about the Cost / Profit per serving for a Slushie Spot in your school.
Call Rob Dufour at 770-861-7298 or E-mail Us for more information.
School Fundraisers - Slush Machines - Slushie Machines
Atlanta - Frozen Drink Machines for Schools