Frozen Drink Machines – Atlanta – All Types of Events
We Make Frozen Specialty Drinks Easy
As Atlanta's largest frozen drink machine rental company we guarantee to provide your party or special event with a high quality machine, the best products and exceptional service.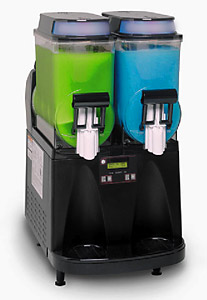 Make your party something special
Put a little style in your party with fantastic frozen drinks for your guests. Rent a Frozen Drink Machine from Slushie Spot in Atlanta. Margaritas, Frozen Daiquiris, Pina Coladas, Blue Hawaiis, All the favorite frozen party mix drinks made easy.
Our 1 and 2 bowl countertop drink machines are state-of-the-art modern equipment that delivers frozen fun in half the time of many rental models. Our frozen drink bar mixes taste just like you made it from scratch. The machines deliver a perfect mix that is ready to serve. Once we set you up, you just pull the handle and start serving everyone favorite frozen drinks. No more waiting for blenders to mix drinks, no mess, and an affordable cost too.
- Forget about the blender
- Our machines are easy to use
- Don't need any ice
- Bar mixes for all your favorites
- Machine delivers ready to serve drinks
- 1 gallon of mix makes 2.5 gal. of drinks
- 2.5 gal. of drinks is 40 - 8 oz. drinks
- Twin bowls = 2 choices at the same time
- Quality machines that freeze quickly
We have great values in frozen drink machines, bar and cocktail mix, slushie machines and the best tasting selection of healthy fruit filled drink mixes available.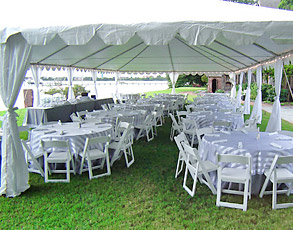 We love to work with catering companies that need frozen drink machines for their events. You may even be interested in a permanent placement for a drink machine in your restaurant or lounge in the Greater Atlanta
area. When you buy your mix from Slushie Spot, the cost of machine is waived for our customers that use our slush machines daily at their place of business.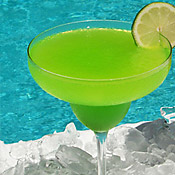 Slushy Spot can make your party, wedding or special event a hit with frozen non-alcoholic fruit slushie drinks or bar mix and cocktail mix frozen favorites like margaritas, strawberry daiquiris, pina coladas, blue hawaiis and more. You provide the alcohol and we bring the rest!
Our most popular drink mix for adult parties is a flavored with lime
and of course calls for your favorite brand of tequila. Salt and lime wedges finish off this favorite for the real margarita affectionados.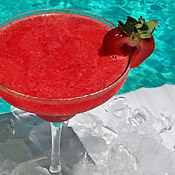 You can rent a machine from many different places around Atlanta, but with Slushie Spot you can expect to be treated like our only customer. Don't look for the biggest machine rental source, call the BEST frozen drink machine place - Slushie Spot!
Frozen Strawberry Daiquiri/Margarita
This one is for strawberry lovers, generally mixed with either rum or tequilla and garnished with a strawberry of course! Our Strawberry Mix has fresh strawberry chunks right in it. One sip and you will keep coming back for more!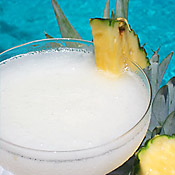 We are a small company that is BIG on customer service and making sure that your party or event goes smoothly. We always deliver and pick-up machines on time.
"If you like Pina Coladas, and getting caught in the rain" -
Pineapple and coconut join in this tasty frozen concoction, all you add is the rum and a slice of pineapple to top it off.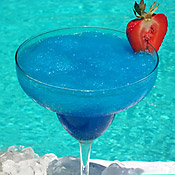 There are never any surprises with additional costs or inferior machines that may break down, spoiling your event. If you have any questions, even during your party - we are ready to help.
You will feel like you are at the Islands when they begin enjoying this drink usually made with rum, it has a mix of coconut and pineapple flavor. Top this one with a cherry, pineapple slice or strawberry.
Do you need to add ice to the machine?
No, the Slushie Spot Frozen Drink Machine will freeze your mix in as little as 30 minutes depending on indoor/outdoor location and temperature. All you need is a source of power, standard 110-120 volt household power is adequate.
Does the machine need a water line?
No, you mix the water in with your flavor or drink mix concentrate right in the 5 gallon containment bowl. Once you turn the machine on it will begin the freezing process.
Frozen Drink Machines - Slush Machines- Atlanta - Margerita Maker
We provide frozen drink machines and slush machines to the Greater Atlanta Area including Atlanta, Acworth, Alpharetta, Buckhead, Cartersville, Canton, Kennesaw, Marietta, North Atlanta, Powder Springs, Roswell, Smyrna, Sandy Springs, Vinings and Woodstock. Delivery is available anywhere in the Greater Atlanta area, if your town is not listed just call for pricing.